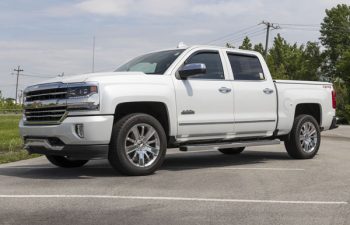 Purchasing a new car is expected to free the buyer from repair or unreliability headaches. After all, for what new vehicles cost, consumers have a right to expect them to be free of defects and problems right off the showroom floor. Sadly, this is not the case. In November 2021, Consumer Reports released their report on the most unreliable cars for 2022. These vehicles were tested and judged to be at the greatest risk of having problems soon after purchase.
Top 10 Unreliable List
After studying a total of 17 trouble areas ranging from nagging noises to major problems, and weighing the data from each model from the past two years of production, researchers at Consumer Reports claim the following 10 vehicles are the most unreliable and should be avoided when purchasing a new car. You can explore their report in depth for specific issues with each one.
Subaru Ascent – 18
Chrysler Pacifica – 18
Tesla Model Y – 18
Volkswagen Tiguan – 17
Volvo XC90 – 17
Chevrolet Corvette – 13
Chevrolet Silverado – 11
Ford Mustang – 9
Ford Explorer – 8
Mercedes Benz GLE – 5
The number following each vehicle is its reliability rating on a scale of 1 – 100. While you must make your own decisions regarding which vehicle you ultimately purchase, Consumer Reports recommends avoiding these models to prevent many wasted hours at your local dealer service center.
What If You Have a Lemon?
If you already purchased one of these models new in 2021 or 2022, you may have already encountered problems that make you wish you didn't.
In fact, some already have recalls to repair common problems. For example, some models of the 2021 Chevrolet Corvette were recalled to repair issues with the electrical system and air bags, and some have problems with missing bearings in the drivetrain. Depending on your state, your local dealer may only have one opportunity to repair a safety-related recall (such as a defective air bag or component) before you could have a legitimate claim under state lemon laws.
Lemon Larry is not an attorney, but we are a free service to consumers that helps determine if you have a qualifying "lemon" vehicle. If so, we can connect you with a local Lemon Law Attorney for more advice and assistance with filing a claim in your state.
Follow this link to see if you have a lemon and get started today!