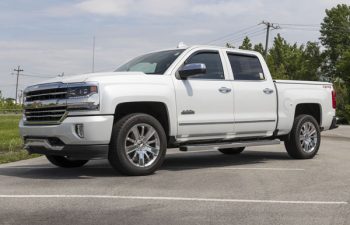 Many drivers of certain General Motors, SUVs across the U.S have for years raised concerns of a specific abnormal violent shake in their vehicles. The problem has occurred so many times that it has been called the "Chevy Shake".
A quick online search of this term will reveal consumers widely reporting this issue to GM dealerships across the country. Unfortunately, these same consumers often report that GM dealerships have informed them that "no problems were found," the vehicles "are functioning as designed," and/or that the shaking may be a "normal characteristic of the vehicle."
On December 19, 2019, a class-action lawsuit was filed in California associated with this "Chevy Shake." As alleged within the Complaint, GM is aware that this problem isn't "normal" which can be due to problematic driveshafts in these vehicles.
The class-action is representing Californians with the following vehicles:
2015-2020 Cadillac Escalade
2014-2019 Chevrolet Silverado
2015-2020 Chevrolet Suburban
2015-2020 Chevrolet Tahoe
2014-2019 GMC Sierra
2015-2020 GMC Yukon/Yukon XL
While this can be certainly excellent news for California consumers who drive one among these vehicles, such owners should remember that oftentimes a stand-alone action become independent from the category action is also of more benefit. No doubt, many of you've got received notices within the mail at some point in time that a product or company whose services you've got used has settled a class-action lawsuit and you will be entitled to small compensation. However, under the California's Lemon Law compensation for a problematic car is repurchase or a replacement of the vehicle, it's not hard to determine why a stand-alone action on your behalf is also in your best interest if you own one among the vehicles listed above.
If you are a Californian and you own one of these vehicles that experience shaking while driving and you have taken it to the dealer while under warranty for repairs then you may be qualified for a Lemon Law Case. Lemon Larry can identify if you are eligible for a case and connect you with a Lemon Law Attorney that works to help California consumers under California's Lemon Law. Under your state's lemon law, if you've got a case you can be assisted at no cost to you because the Law indicates that the manufacturer shall pay your attorney on your behalf!
Visit lemonlarry.com today for a Free and Quick Assessment today to see if you qualify!