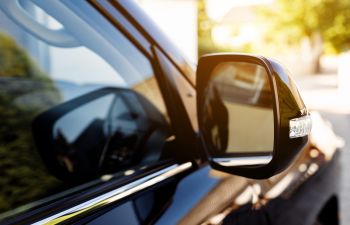 Arbitration is a legal term that may arise during the process of pursuing a lemon law claim. You should understand your rights under your state laws and learn more about arbitration and how it factors in to some lemon law proceedings.
What is Arbitration?
Arbitration is a method of resolving disputes between two parties, by involving a neutral third party. The third party, or arbitrator, will hear both sides and attempt to settle the issue without all involved parties going to court.
In most cases, an arbitrator is a legally trained negotiator that routinely works to settle disputes between parties. They can be attorneys or other legal professionals, or even business professionals with some knowledge of the issue at hand.
Is Arbitration Required Before Settling a Claim?
Lemon laws differ from state to state, and so does their provisions (if any) for pursuing arbitration before or in place of filing a legal claim. Some states may offer a voluntary arbitration with results that are binding on the auto manufacturer but not the consumer. Others may offer it as an option. Arbitration is an option to settle your dispute, but consumers are not bound to pursue arbitration before pursuing a lemon law claim.
Arbitration may offer the temptation of a quick solution, but auto manufacturers will often offer a settlement that is far less than what the law requires if you win your lemon law claim in court. This is a common tactic to reduce losses and keep lemon law claims out of the news.
Lemon Larry Can Help!
This can sound confusing, which is why you need guidance from an experienced Lemon Law Attorney in your state. Lemon Larry can connect you with a nearby legal professional that focuses on lemon law claims and knows the laws pertaining to them.
Take Lemon Larry's quick online assessment now to see if you qualify, and we can connect you with a lemon law attorney near you that can help you file a claim and get what the law says you deserve!