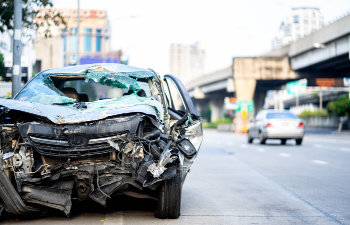 Every state across the US has lemon laws on the books. These consumer protection laws provide everyone a means of recourse when they purchase a defective product. If you bought a defective car, truck or SUV that cannot seem to be repaired, you likely have a legitimate lemon law claim. But how does that process work? Do you need a lawyer to file a lemon law claim in your state?
The Lemon Law Claim Process
Every state sets forth guidelines for how a consumer can file a claim over a faulty or defective product. A written claim is submitted to the product manufacturer or their representative. This claim must detail the problems with the product, information about when and where it was purchased and any efforts to obtain repairs. In the case of vehicles, an authorized dealer must be allowed a "reasonable number of attempts" to make repairs before a claim can be considered.
Sometimes the manufacturer will have an arbitration process for these cases; otherwise, the consumer protection laws of each state will dictate how the issue is handled. Many times, a resolution will be proposed or a quick settlement is offered to spare the time and expense of court and legal actions.
The problem is, many offers will be reduced by mileage offsets or other claims that leave you with an inadequate settlement amount for all the trouble you've endured with the lemon.
Why You Should Partner with a Lemon Law Attorney
No state requires you to hire a lawyer before filing a lemon law claim. But, a Lemon Law Attorney near you can provide several valuable services when you have a legitimate lemon law claim. Among these are:
Reviewing claim paperwork to eliminate common errors and ensure adequate evidence
Gathering evidence of the vehicle's lemon status, including repair records and any expenses you have incurred
Negotiating with car manufacturers over inadequate settlement offers and other common tactics to reduce their losses
Arguing your case before the court if necessary to validate your claim
Ensuring you receive everything to which you are entitled under state consumer protection laws
An experienced Lemon Law Attorney near you in your state can work to ensure you get the best settlement allowed; in most cases, that is a reimbursement or a replacement vehicle.
Perhaps the best reason to partner with a Lemon Law Claims Lawyer is that their fee is paid by the car manufacturer if you win your claim! That is also mandated by many state lemon laws.
Do you believe you've been stuck with a lemon car, truck or SUV? Take the quick online Lemon Larry assessment now! We can connect you with a local Lemon Law Attorney who can help.