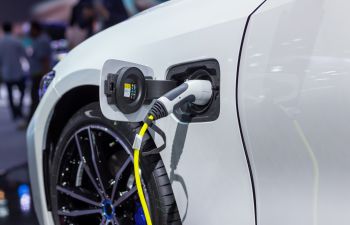 New EV cars and hybrids are becoming popular all across the United States and auto manufacturers are rushing to jump on the bandwagon. Everyone wants a share of this new market. And yet, EVs are displaying problems with battery life and other functions while still under warranty. A question many consumers are asking is, "Do my state's lemon laws cover electric vehicles?"
New Tech Always Has Growing Pains
Every new technology always has growing pains, where development grows and the process of discovery reveals new challenges to be overcome. Consumers should be prepared for this whenever purchasing newer technology like EVs. But, although some new problems may be discovered, a new car warranty should still cover problems with functionality and/or safety, even on a new electric vehicle.
Consumers should always review the warranty provisions for any vehicle they consider purchasing, including newer technologically advanced vehicles like EVs. Many auto manufacturers are new to the game with producing EVs, so you should always be sure important components and systems are covered. This is important to how any state's lemon laws apply.
State Lemon Laws Vary
While lemon laws vary somewhat from state to state, new EVs are definitely covered by your state's lemon laws. Due to the freshness of EVs to the auto market, consumers should be wary when their new electric vehicle develops problems the dealer cannot seem to address satisfactorily. A common thread on consumer complaint websites is the tendency to blame problems on the consumer.
For example, battery or charging problems are frequently blamed on the consumer's charging setup and not the vehicle's battery. This is where the services of an experienced Lemon Law Attorney in your local area can provide invaluable guidance and advice. They are familiar with dealer and manufacturer tactics to try and deflect repair problems that fall under state lemon laws.
If your new EV is experiencing problems the dealer cannot repair after repeated attempts, you could have a lemon. Take Lemon Larry's quick online assessment now to see if you qualify. If so, you could have the services of a local, experienced Lemon Law attorney free to guide your lemon law claim.