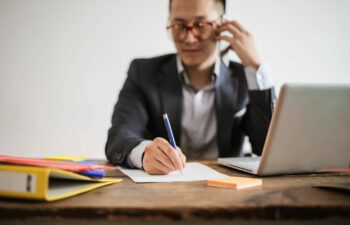 So-called 'Lemon Laws' are consumer protection laws designed to give consumers an avenue of recourse when they have purchased a faulty product. The most commonly used lemon laws are perhaps relating to new vehicles. Even with strict quality control and safety standards among automakers, mistakes are made and faulty vehicles slip through the cracks and onto dealership lots. Depending on your state, you could have a harder time getting satisfaction through your state's lemon laws.
Common Elements of State Lemon Laws
The simple answer to the question, "Do lemon laws differ from state to state?" is yes. There is no federal lemon law – each individual state crafts their own. This makes for some variations, as state legislatures decide what is best for their constituents. Some common elements found in almost every state lemon law include:
A qualifying defect must be originally covered by the manufacturer's warranty.
A qualifying defect must impact the vehicle's value, normal operation and/or safety.
The defect must not be caused by abuse, misuse or lack of recommended routine maintenance.
A manufacturer's representative must be allowed a reasonable number of opportunities to repair the defect.
A certain amount of time must pass, or a specified number of miles driven, with a number of unsuccessful repair attempts, to declare a vehicle a lemon.
The manufacturer or the state may require consumers to go through arbitration to resolve the dispute.
Most states require the manufacturer to provide a replacement vehicle or a refund of the purchase price if the vehicle is proven to be a lemon.
Areas of Variation in Lemon Laws
The above commonalities can each have slight variations from state to state; however, some lemon laws may not provide as much protection for consumers, or place little to no pressure on manufacturers to make things right. Some states require a lengthy arbitration process with the manufacturer, which can be delayed for almost any reason. This is a common tactic to encourage consumers to give up out of frustration.
Some states may only require manufacturers provide payment for repair expenses and rental cars, and not to replace the faulty vehicle. Others may include a complicated rating or valuation computation to figure out how much the manufacturer should reimburse the consumer.
Most states only cover new vehicles with their lemon laws; less than a dozen provide coverage for used vehicles.
Lemon Larry and State Lemon Laws
Lemon Larry is not an attorney; but we can help consumers in many states determine if they have a possible lemon law case and we can connect you with a lemon law attorney in your state or city that can help. Our service is free for consumers – let us help you today. Begin by taking our 7-question lemon test online.