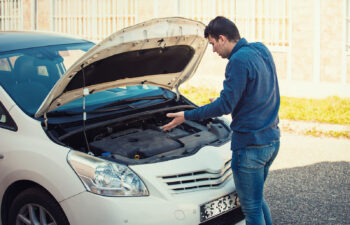 Nearly every visitor of our site wonders "does the lemon law apply to used vehicles too?" The short answer is, "yes." The lemon law applies to used vehicles in a similar way to new vehicles. Additionally, for used vehicles, there are subtleties to the law that an expert lemon law attorney can best guide you through. If your used vehicle seems to be a clunker, we invite you to take our Free Case Evaluation.
One of the key issues in determining if your used vehicle is eligible for a case depends on if your vehicle was purchased while still under warranty.
Used Cars Sold Under Manufacturer's Warranty
Many used vehicles sold throughout the state are sold with all or portions of the initial manufacturer's warranty. Most vehicles are delivered from the factory with a "basic" or "bumper-to-bumper" warranty, which covers the bulk of car components and a "powertrain" warranty, which covers the engine, transmission, and related parts.
If your used vehicle's defects are covered by one or more of the above warranties, then the lemon law will most likely apply to your vehicle similar to a new vehicle. If you would like to see if your vehicle qualifies, we invite you to take our Free Case Review at lemonlarry.com
California's Lemon Law Covers Used Vehicles, Too
Just because your car was purchased used doesn't mean that you just are without legal recourse. Lemon Law attorneys have helped countless used vehicle owners with their lemon law claims. If your used car hasn't met your expectations, we invite you to visit lemonlarry.com take our Free Case Review Tool To See If You Qualify!
In under a minute you will be able to fill-out the short quiz to find out the answer to the question "Does Lemon Law Apply To Used Vehicle?"