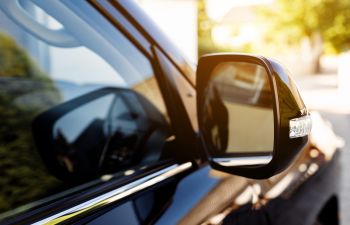 "Lemon" is a popular slang term for a newer vehicle that isn't reliable. The name stems from the "sour" experience of constantly needing to have the vehicle serviced and find alternate transportation. This is especially frustrating when your lemon is a brand-new car, truck or SUV that you bought at a considerable price. How do you know if your vehicle qualifies as a lemon? Lemon Larry has the answer.
Judging Lemon Vehicles from State to State
Every state has consumer protection laws (often called "Lemon Laws") that provide consumers a legal means of recourse when they have purchased a defective product. This includes new vehicles; some states even include used vehicles. Each state has its own version of these laws, and they can differ in some important aspects.
One area where state lemon laws are very similar is how they list factors that determine whether or not your vehicle is a lemon. In order to file a claim with the manufacturer under lemon laws, lemon vehicles must meet certain criteria. These commonly include:
The vehicle must have been bought or leased new in the state in which you plan to file a claim.
The vehicle must still be under the original factory warranty.
The vehicle must be experiencing substantial defects in safety or operation that prevent its use.
The vehicle cannot be repaired after a reasonable number of attempts by an authorized dealer.
Your state may have additional conditions, such as time limits for filing a claim, time constraints on obtaining repair attempts, the amount of time the vehicle has been unusable and more. Consult your state's consumer protection laws for more details.
Lemon Larry Can Help!
If all this sounds complex and time-consuming, that's because it is – but Lemon Larry can help! We have a 7-question online assessment you can take to determine if you have a lemon. If you qualify, Lemon Larry connects you with a local area Lemon Law Attorney that can provide more information and help you pursue a claim against the manufacturer.
An added bonus of most state consumer protection laws is if you win your claim, the vehicle company must provide you a replacement vehicle or a reimbursement. AND, they must cover all legal fees. This means you could get a reimbursement or replacement vehicle for FREE!
Take the quick Lemon Larry assessment now to see if you qualify and get help with your lemon!