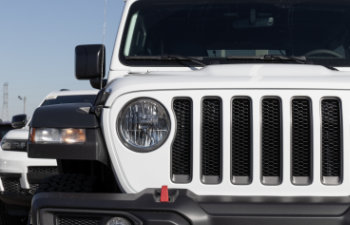 Each year, nonprofit consumer research and consumer advocacy organization Consumer Reports releases its yearly evaluation results to inform consumers about the most and least reliable vehicles. This comprehensive research involves over 300,000 vehicles and vehicle owners and bases its findings on overall reliability for the past three model years.
"With today's inflated car prices, people are keeping their vehicles longer than ever," said Jake Fisher, senior director of automotive testing at Consumer Reports. It makes perfect sense to choose wisely and avoid purchasing a lemon.
What are the Least Reliable Car Models?
Consumer Reports reveals that the Toyota Prius Prime and RAV4 Prime EVs have lower reliability scores than other similar hybrid models. The plug-in Chrysler Pacifica hybrid was found to be one of the least reliable vehicles based on the survey. Only full-size pickups fared worse for reliability when compared with EVs. Consumers should keep this in mind with all the hoopla surrounding new electric cars.
Consumer Reports least reliable car models ranking includes cars with at least two model years of data and considering common problems like squeaky brakes and trouble with four-wheel-drive systems. Here are the top nine least reliable car models for 2023:
2023 Jeep Wrangler
2022 Mercedes-Benz GLE
2022 Jeep Gladiator
2022 Chevrolet Silverado 1500/GMC Sierra 1500
2022 Chevrolet Bolt
2022 Ford Explorer
2022 Nissan Sentra
2022 Lincoln Aviator
2022 Hyundai Kona Electric
Don't Get Stuck with a Lemon!
If you purchased a new car, truck or SUV that repeatedly requires work for the same issue, or multiple issues, you may have bought a lemon – but there is hope! Lemon laws in your state provide you a means to be sure you don't get stuck with a lemon. Lemon Larry can help you determine if your vehicle and circumstances qualify you to file a lemon law claim.
Lemon Larry is not a lawyer, but we can connect you with a Lemon Law Attorney near you in your state who can help you file and pursue a lemon law claim. If you win your case, you could receive a replacement vehicle or a reimbursement, and all your legal fees paid – FREE!
Lemon Larry's service is also free to consumers, so you have nothing to lose. Don't get stuck with a lemon! Take the quick online Lemon Larry assessment today to get started.