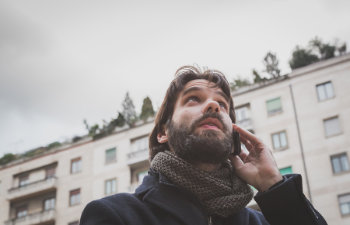 Is your newer car, truck or SUV experiencing repeated problems that see you spending time at the local dealer service center? You could have a lemon – a defective vehicle that slipped through quality control with serious issues.
Part of verifying you have a lemon is allowing the local authorized dealer service center a "reasonable number" of repair attempts. This is typically as many tries as they are willing to attempt to fix your lemon's problems.
While this can be annoying, acting correctly at the service center can help your lemon law case and ensure you receive the best service and personal treatment. Here are some valuable tips.
Be Prepared
First and foremost, it's essential to be prepared before you even arrive at the service center. This means having all the necessary information about your car, including its make and model, year and previous service history. This readily available information will help the technicians address your lemon's problems more efficiently and will likely save you some time.
Be Cooperative
When you arrive at the service center, make sure to check in at the front desk and follow all instructions given to you. If you must wait, be sure to stay in designated waiting areas. Take along some reading material or something to occupy your time. Then, be ready to respond when you are called to answer questions about your vehicle and its problems.
Be Patient
While your car is being serviced, it's essential to be patient and allow the technicians time to complete their work. Avoid hovering or interrupting their progress, as this can be distracting and may even lead to mistakes. Your demeanor will benefit your Lemon Law Attorney when you pursue a claim under your state's lemon laws.
Be Thorough
Once your car has been serviced, take the time to review the work done and ensure everything is to your satisfaction. If you have any concerns or issues, don't hesitate to bring them up with the service center staff. Be polite and reasonable but firm in your questions or requests.
Lemon Larry Can Help
Acting appropriately at the car dealer service center can help ensure you receive the best possible service for your vehicle and provide a good foundation of cooperation. This can be valuable when you pursue a lemon law claim against the car company.
Do you think you have a lemon? Take the quick online Lemon Larry assessment now to see if you qualify. You could get a replacement vehicle or reimbursement, plus your legal fees paid – FREE!