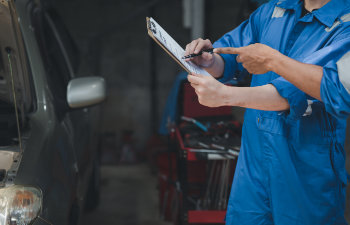 Buying a car is a major purchase for most people. It is an investment that is intended to last for a long time. However, what if your auto dealer knew they were selling you a lemon? How would you feel knowing that you had made such a huge investment in a vehicle that was not up to par?
Dealers may not know about a brand-new vehicle's inherent defects when it arrives looking pristine from the factory. However, certain circumstances can make a dealer guilty of fraud.
What is a Lemon?
The term "lemon" refers to a car that has a defect that cannot be fixed, despite multiple attempts by the manufacturer or dealer. Lemon laws have been put in place to protect consumers who unknowingly purchase such vehicles. These laws vary from state to state, but in general, they require the manufacturer or dealer to provide a refund or replacement vehicle to the consumer.
How Could My Dealer Be Guilty of Fraud?
If your auto dealer knew they were selling you a lemon, they broke the law. Dealer fraud occurs when:
A dealer fails to disclose a vehicle has mechanical defects or problems.
A dealer fails to disclose a vehicle's serious wreck history.
A dealer fails to disclose that a vehicle has sustained serious water damage.
A dealer misrepresents a vehicle's previous mechanical history, particularly if it was already involved in a lemon law claim.
A dealer fails to reveal whether a supposedly new car was actually a dealer-driven or previous rental vehicle.
Proving the dealer knew a car was defective can be difficult. In most cases, the burden of proof falls on the consumer. This means that you would need to provide evidence that the dealer knew about the defect and sold you the car anyway.
If you discover the dealer knew they were selling a lemon, don't panic. Contact the dealer and inform them of what you have learned. Give them a chance to admit wrongdoing and make it right. After all, it may be a gross misunderstanding or even a shady action from an employee that is not condoned by the dealership.
If they refuse to fix the problem or deny that there is one, document everything. Keep a record of all conversations and correspondence with the dealer. Then call Lemon Larry.
Lemon Larry Can Help with Dealer Fraud
Lemon Larry has a wide network of reputable Auto Dealer Fraud Attorneys who specialize in fighting for consumers' rights. At no cost to you, we will connect you with a local experienced attorney who can help you navigate your state's legal system and pursue the justice and compensation you deserve. Fight back against dealer fraud when an auto dealer knowingly sells you a lemon. Contact Lemon Larry today to get help protecting your rights and pursuing justice.