Fill out our intake form
to see if your Chevy Silverado qualifies as a Lemon!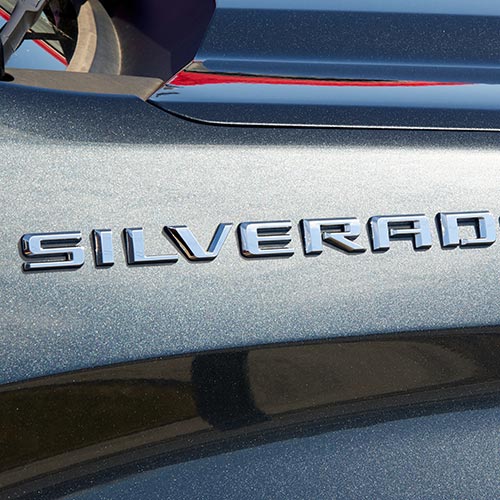 TRANSMISSION PROBLEMS IN THE CHEVY SILVERADO MIGHT QUALIFY YOUR SILVERADO AS A LEMON
The Chevy Silverado was first introduced as a light-duty pickup truck in 1999. The C/K pickups, which the Silverado was meant to replace, continued in production through 1999 and 2000 for light-duty models and heavy-duty models, respectively.
It's believed that the Silverado is named after the town of Silverado, California or, possibly, the nearby Silverado canyon.
The town's name is a bit of a Spanglish portmanteau, mixing the English word silver, which was once mined in the area, with the Spanish place name El Dorado, which refers to the mythical city of gold.
LEMON LAW CLAIMS AND THE CHEVY SILVERADO
Transmission problems are one of the biggest issues reported by Chevy Silverado owners. Hard shifting, slamming into gear. Jerking, difficulty downshifting are all very common complaints. , sudden jerking, and trouble downshifting are several of the Silverado transmission problems that you may encounter when you drive one of these vehicles. If you are experiencing the issues below with your 2018, 2019, 2020, or 2021 Silverado, please fill out our intake form to see if your Silverado qualifies for a Lemon Law Claim.
You may have already experienced some or all of these things, and it's important to pay attention to them so that you can do something about it without coming out of pocket.
1

Hard Shifting

One of the biggest complaints that some people have had about the Chevy Silverados is that these often shift hard, instead of shifting smoothly. One Chevy Silverado owner stated "Does not feel like driving a brand new vehicle at all," "Very disappointed."

Another Silverado owner spoke about the truck slamming into gear after a brief pause, allowing the engine to rev. Another stated their's slammed from reverse all the way to drive, and went on to say it surges when accelerating amidst noises that sound like grinding.
2

Sudden Jerking and Surging

Many Chevy Silverado owners discussed having experienced shudder jerking, sometimes at high speeds, like surging, which can be a bit unnerving.
3

Trouble Downshifting

One Chevy Silverado owner said, "Theres no way this is normal. My truck does it intermittently 75% of the time. the other 25% of the time it drives as it should."

Another one said, "What's the point of a warranty then? Now that's $ out of my own pocket to fix what should have been fixed for free under warranty."
Other Chevy Silverado problems commonly reported:
Unexplained OnStar Warning
You can sign up for the services, but many people have reported being alerted to an engine or transmission problem that may or may not exist.
Many owners have reported having nerve racking electrical issues in different parts of their truck. Some have reported losing all power to their dashboard
Some owners talk about not getting the same fuel economy that they expected when they purchased their vehicle.
Another issue has to do with the check engine light repeatedly coming on despite the truck being well within their drivetrain warranty. Many Silverado owners say they get emails from OnStar about problems with their engines and transmissions several months after buying their trucks.
Another driver needed to replace the transmission when the truck only had about 66,000 miles on it. It wasn't covered by the warranty because it was over 60,000 miles it cost them about $3,000.
2018-2021 Chevy Silverado, Colorado Problems
If you think your Silverado is a Lemon,
Fill out our intake form now to see if your truck qualifies for a Lemon Law Claim.