Get started in three simple steps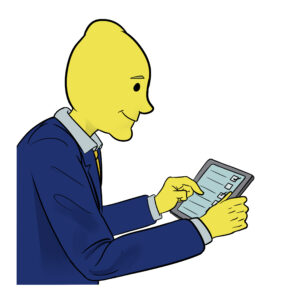 See If You Qualify
Complete our 7 question assessment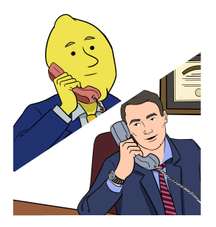 Get Matched With A Lemon Law Attorney
Discuss your car problems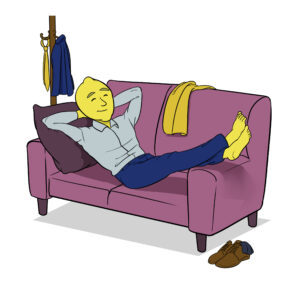 Let The Attorney Do The Job For You
Cases can be settled in as little as 30 days

Pay no attorneys fees
All fees are paid by the manufacturer

See if you qualify in seconds
Find out if you qualify

Get paid
All fees are paid by the manufacturer
Receive a cash settlement or a new car replacement
5.0 / 5.0
Based on 10 reviews
Liz Chu

They were great during a stressful time in my life. I needed another car desperately due to having so many mechanical issues, even though it was fairly a new car (2017). I got a lemon law attorney and they helped me through the process fairly quickly without having to worry about the situation at all.
Nancy G.

I am so grateful to these attorneys for contacting me regarding the lemon of a car I had with Chevy Cruze. A true LEMON! Within 5 months of hiring a Lemon Law Attorney (at no cost to me), I received a great settlement for which I returned my 4 year old car to GM, and bought a new car!
Josh F.

The Lemon Law Attorney did a Great job! They answered all my questions in a timely manner, and were very friendly. The manufacturer of my vehicle bought back my lemon, and awarded me a settlement. The turn in process at end only took about 30 min.
Ricardo R.

I talked to an attorney and they told me not to worry about it anymore and that he would take care of the problem with In two weeks they agreed to buy back my vehicle, then the process lasted about another 7 months but long story short finally I'm out of the Jeep.
Vahag S.

I bought my 2018 kia stinger, a brand new car, for me and for the manufacturer. So not even a month in issues started coming up. It took 4 months for me to get my settlement, only because of the Covid pandemic otherwise I'm sure they would've got it done earlier.
Taylore W.

My 2018 Jeep Compass caused nothing but problems after only 5 months of purchasing it. It took 5 months for them to win my case with Chrysler after submitting the retainer, but in those 5 months the attorney was honest and communicative.
Find Lemon Law Attorneys
Do you have a vehicle that seems to stay in the shop more than on the road? Do you wish you could replace it? Every state has lemon laws that protect consumers from fraud concerning faulty products, and this includes vehicles. What if you could get a refund or a new car replacement and pay no attorney fees? Lemon Larry can help you find a lemon law attorney in your area to represent your case – and it may cost you nothing!
See If You Have a Lemon (Answer these 7 questions about your defective vehicle)
Get FREE help from a lemon law attorney in your state!
Find out if you qualify in only seconds!
Get a refund or a new car!
Find an Experienced Lemon Law Lawyer
Cars with frequent problems are often called "lemons." If your vehicle is constantly at the dealership for repairs, and the same problem seems to occur and defy repairs, you may benefit from the services of an experienced lemon law attorney in your area. They know the specifics about what is covered under your state's lemon laws. These laws exist to protect consumers from vehicles that fail to operate properly or have repeated problems.
Lemon law attorneys will negotiate with the vehicle manufacturer to get you the compensation you deserve, or possibly to even replace your faulty vehicle with a new one. Plus, the lemon lawyer's fees are covered by the vehicle manufacturer that produced the lemon. You could put car troubles behind you for good – for FREE!
How Does It Work?
When your vehicle has recurring problems that just cannot seem to be fixed, see if Lemon Larry can help you. Here's how the process works:
Complete the 7-question online assessment above in just seconds to see if your vehicle situation qualifies for investigation under state lemon laws.
Get matched with an experienced lemon law attorney in your state, and discuss your vehicle's problems and what you have experienced.
Find out how the lemon law attorney can get to work on your case and fight for your rights under your state's lemon laws.
What Will Help Me File a Lemon Law Claim?
Lemon laws differ somewhat in each state, but there is one constant: documentation of your vehicle's problems is vital. The evidence your lemon law attorney will need to prove your case are the repair orders generated by an authorized dealership where you have taken your vehicle for service.
Every service visit to the dealer is documented – even if the problem cannot be verified or repaired
Even intermittent problems over time contribute to your service record
Every visit qualifies as a repair attempt
Each of these attempts gives the dealer a chance to make things right with your vehicle. This is important because the lemon laws of each state require you to allow the dealer or manufacturer a "reasonable" number of attempts to make things right. This number varies from state to state, between two and five attempts.
Keep copies of all your service records from the dealer. They are required to provide you with a copy of their service record that details any and all actions taken to make repairs.
When you are connected with a lemon law attorney in your state, he or she will need every piece of this official documentation to verify attempts to reconcile the situation with the dealer and the current state of the vehicle. They will also share more information about what steps are necessary and how they can fight for your rights.
Don't Get Stuck with a Lemon! Fight for Your Rights!
Lemon laws exist in every state to protect consumers like you. Take advantage of these legal protections and let Lemon Larry connect you with an experienced lemon law attorney in your state who can get started on your case. Complete the 7-question assessment today, and let Lemon Larry help you get rid of your faulty vehicle!
Frequently Asked Questions
For a vehicle to be considered a lemon, it must meet certain requirements. While each state is different, there are some general things that hold true across the board. First of all, the vehicle needs to have some type of defect or non-conformity. Under most state laws, the defect must have taken place within a specific period of time or a certain number of miles after the vehicle was purchased or leased. Additionally, most state lemon laws require that the defect or non-conformity could not be fixed after several repair attempts. It is important that you speak to an experienced lemon law attorney who may assess your rights.

Most consumers don't realize how simple and easy it is to file a Lemon Law claim. Your state laws provide you with 100% cost-free legal representation with defective vehicles. Most of the time it's going after the manufacturer when warrantied repairs cannot be made within a reasonable number of attempts or a reasonable period of time. The result could include 1) a complete repurchase of the vehicle you purchased; 2) a brand new replacement vehicle; or 3) significant monetary compensation, even if the problem is fixed, and continued ownership of the vehicle.

It's easy to determine whether or not you have a case against an automobile dealer or manufacturer. Simply fill-out our FREE Case Evaluator form to begin the process. One of our qualified lemon law attorneys will review your information free of charge and immediately let you know the next step in getting started.

Your lemon law attorney isn't working for free. They get paid by the vehicle manufacturer when the case settles. They get nothing if they don't win your case. That's how you know they'll work hard for you!

In certain situations a pre-owned vehicle may still qualify as a "new motor vehicle" for the purposes of the Lemon Law. If you purchased a used vehicle that still had a warranty in place you may be able to bring a claim. Protection is given to the purchasers of used cars so long as the vehicle was sold with some type of warranty or service contract, i.e., was not sold as-is. Car dealers or car manufacturers must comply with the terms of any warranties or service contracts that accompany the used car.