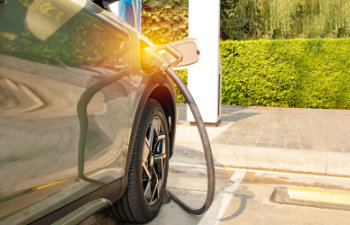 Electric vehicles (EVs) have become increasingly popular as people become more environmentally conscious and look for ways to reduce their carbon footprint. However, just like any other technology, EVs are not immune to problems. Numerous examples of EV recalls and problems obtaining replacement parts can be found in the news. Could your new EV be a lemon?
New Tech = New Problems
With new technology comes new problems. EVs are complex, with the addition of electronic propulsion mechanisms and a host of modern amenities. As more electric vehicles and hybrids hit the road, more issues have developed than were realized in initial testing. Some of the common problems experienced with new EVs include the following.
Limited Range – EVs rely on battery power for propulsion, and batteries are among the most problematic of an EV's components. This often means a more limited range than expected or even advertised.
Long Charging Times – Another problem with electric vehicles is that they take longer to charge than traditional cars take to refuel. While gas-powered cars can be refueled in a matter of minutes, electric vehicles can take anywhere from 30 minutes to several hours to charge, depending on the charging method used. This also stirs some controversy when taking your EV to the dealer. They can often blame your charging method or location for charging problems instead of the EV's battery.
Battery Degradation – Related to the above problems is battery degradation. Like any other battery, the battery in an electric vehicle will degrade over time, which can lead to a decrease in range. This means that EV drivers may need to replace their batteries after a few years of use, which can be expensive. Sometimes procuring a new battery can take a long time, as dealers have problems stocking them from sources.
Cold Weather Performance – Cold weather can significantly impact electric vehicles' performance. Batteries are less efficient in cold weather, and problems with the charging and electronic equalization components can decrease range and sporadic performance. In addition, heating the car's interior can drain the battery more quickly, reducing the range.
Lemon Larry Can Help with Your Lemon EV
Electric vehicles may be the new fad and a green alternative to traditional gas-powered cars, but they are not without problems. EV drivers may face enormous challenges if they experience repeated issues with their vehicles and require service. Lemon Larry can help if you suspect you have a lemon EV.
Lemon Laws in every state apply to modern EVs, and owners have rights if their electric vehicle suffers repeated problems that cannot seem to be remedied by an authorized dealer. Take the quick, online Lemon Larry assessment to see if you qualify. You may be able to get a reimbursement of the purchase price or a replacement vehicle FREE!